Here's an easy breakfast or brunch idea you can do for your family!
What I like about this easy waffle brunch board is that it is all contained on one tray or cutting board.
Your friends or family can help themselves to fresh fruit and warm steaming waffles with little to no effort!
Here's how to create an easy waffle brunch board in minutes.
Of course you can make homemade waffles, but to keep this super simple, I used toaster waffles and just placed the toaster nearby.
Citrus fruits look so pretty sliced up and are a good accompaniment to the waffles.
You can also slice a banana and add in some berries. Berries are good alone or on top of the waffles.
Some other things you can add include:
Nutella
Whip cream
Sprinkles
Slice a stick of butter into individual squares and place in a small bowl.
Instead of putting the syrup out in the plastic container, think about putting it in a cute pitcher or coffee mug like I did here.
A
cute toaster
doesn't hurt anyone
:)
This was a birthday gift from my kids and husband a couple years back, I love it! Finally a toaster that is cute enough to leave out on the counter all the time.
MORE BRUNCH CHARCUTERIE BOARD IDEAS
This delicious brunch board by Jennifer Maune Blog is filled with heart shaped waffles and sweet and savory toppings.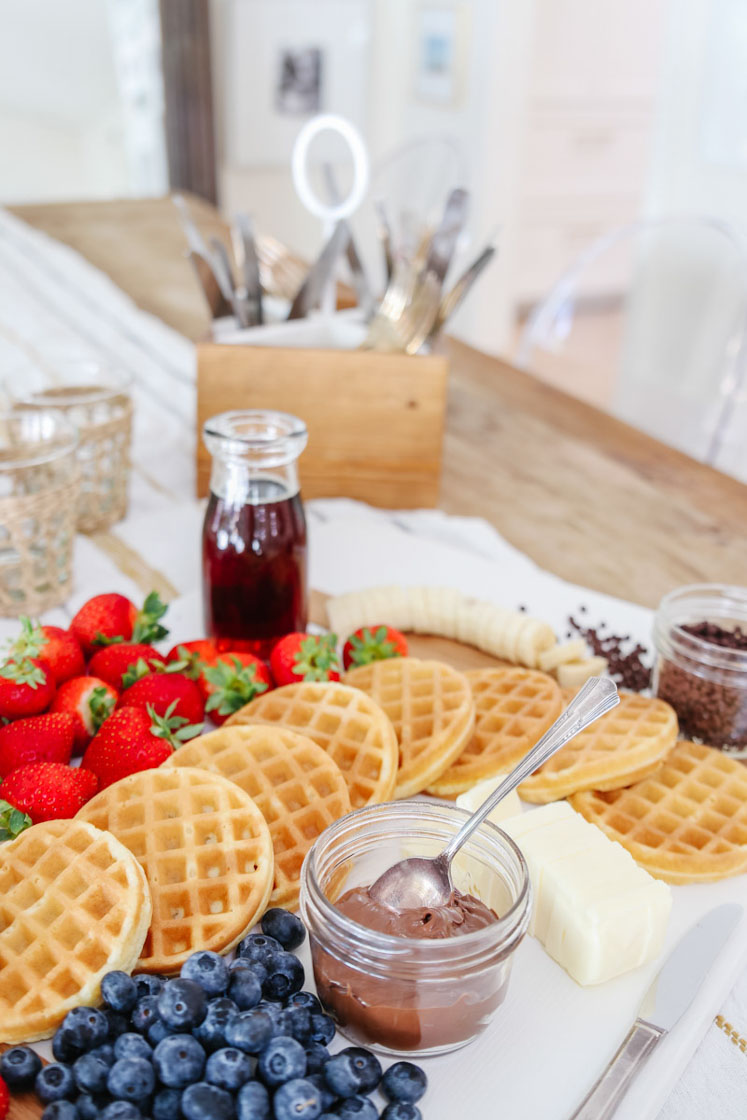 Ashley from Modern Glam Home whipped up this scrumptious waffle brunch board with all the fixings.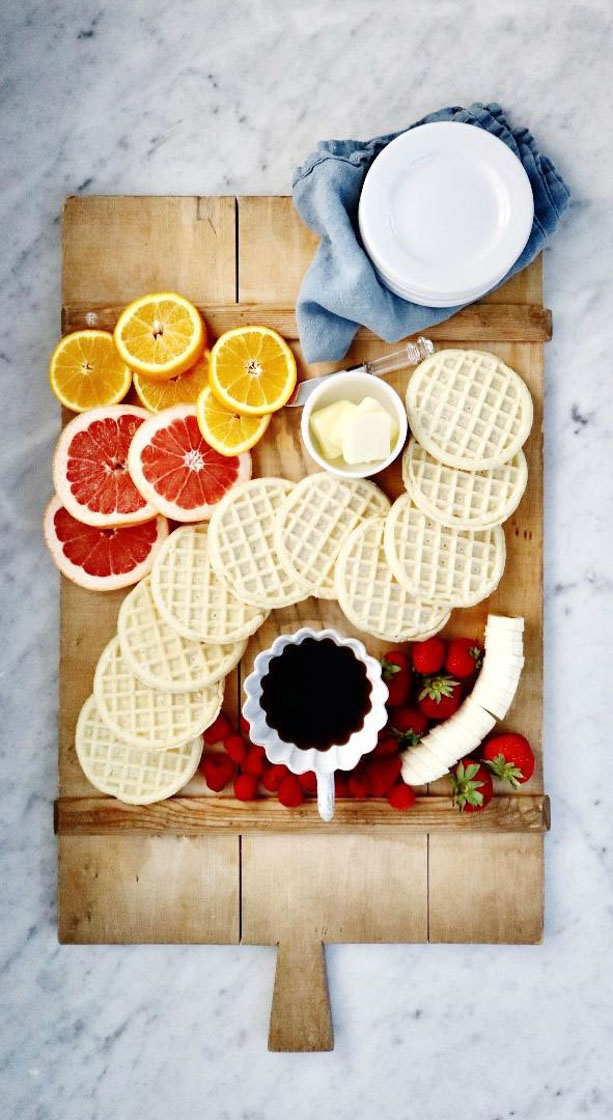 This waffle brunch board from Melaine of My Sweet Savannah is made up of delicious waffles and fresh fruit!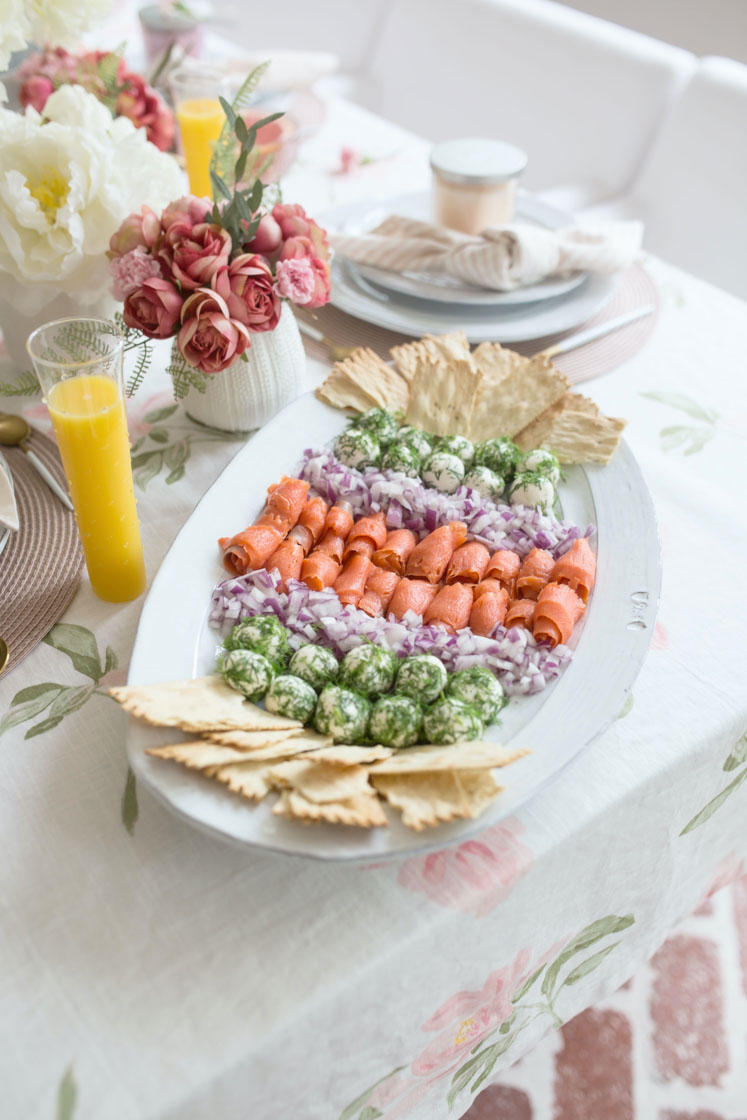 I love these breakfast board ideas from Lory of To Have To Host, it's almost too pretty to eat!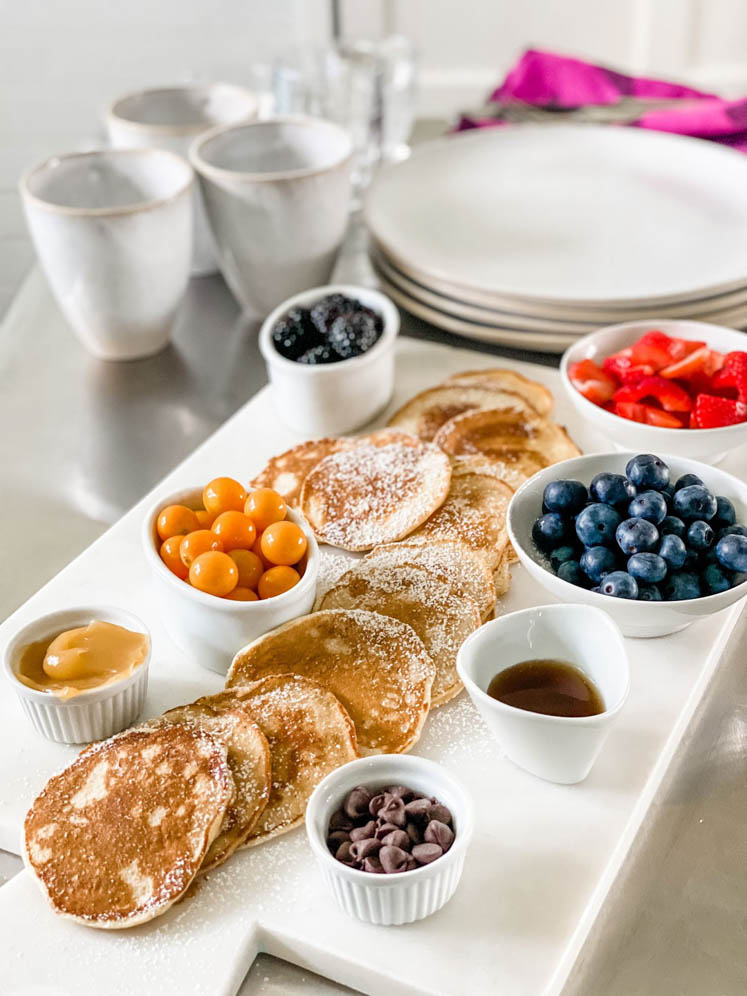 Annie, from Most Lovely Things, filled her delightful brunch board with lemon ricotta pancakes with lemon curd.
xoxo, Melaine